WE CAN HELP
We offer a range of drainage services.
Operating 24/7 throughout the year, Rescue Rod is equipped to sort all of your drainage and potable water issues.
OR CALL: 01202 393541
CCTV INSPECTIONS AND SURVEYS
Full CCTV inspection and survey reports.
We are able to offer a full and thorough CCTV inspection and survey reports on the condition, location and run of most drainage pipes and systems within a property and its curtilage from 100mm pipework upwards. We have both push rod and crawler systems available.
CCTV inspections are increasingly more accurate and can identify hidden problems upon which we can report and make appropriate recommendations to repair or manage a problem going forward. This process saves time and money, as well as providing you with a greater understanding of the blockages or damage in your drains.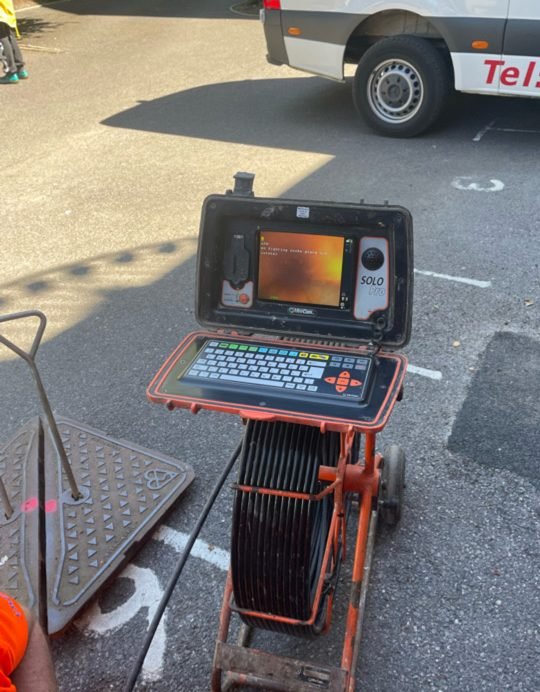 WHAT ARE THE BENEFITS
CCTV can provide many benefits to a property owner:
Reduction in Cost – If you have multiple visits to clear blockages, it is most likely that there is a more serious issue with your drain system. A collapsed line, displaced joint or root ingress will not cure itself and by identifying this through CCTV, you can formalise a repair strategy and minimise ongoing charges;
Peace of Mind – a pre-purchase survey will ensure that you know what you are buying is sound or not. We all look at a new home and see the aesthetics, but the hidden issues could cost you thousands to put right.